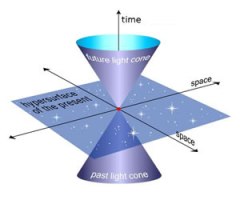 This site discusses some myths and misconceptions concerning Einstein's Theory of Relativity. You may wish to start with a brief discussion of the people who have contributed to our understanding of space and time, or investigate specific aspects...
Then we have a presentation of John Field's work on Special Relativity and Absolute Simultaneity.
Alternatively, you may click here for my ideas on Simultaneity-Time, which is a fundamentally different conception of the physical universe...
Or you may be interested in some unrelated topics that have attracted my attention over the years...