Relativity Myths & Other Ideas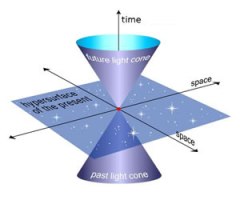 This site discusses some myths and misconceptions concerning Einstein's Theory of Relativity. It starts with a primer, and proceeds to a discussion of the people who have contributed to our understanding of space and time. It then examines specific aspects of the theory...
Alternatively, you may click or tap here for my ideas on Simultaneity-Time, which is a fundamentally different conception of the physical universe...
Or you may be interested in a diverse range of topics that have attracted my attention...

© copyright T L Hurst 2021